Webinar on "Teaching Online". Friday, March 27th, at 11 GMT (12:00 CET) by Bifröst University

Webinar on "Teaching Online". Friday, March 27th, at 11 GMT (12:00 CET) by Bifröst University
March 27, 2020 @ 12:00 pm

-

1:00 pm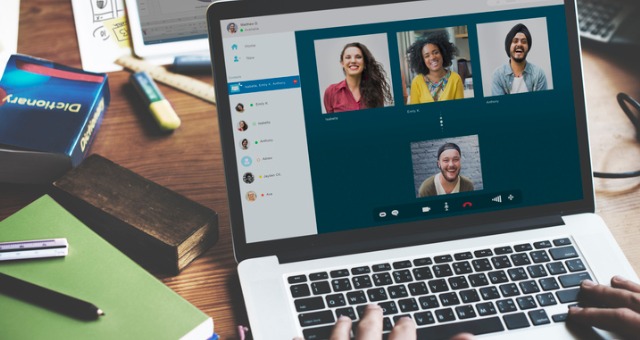 This Friday, March 27th, at 11 GMT (12:00 CET) Bifröst University is offering a short online webinar, where the topic is Teaching Online.
Teaching Online can be a challenge, but offers all sorts of opportunities for students and teachers alike. All over the world, we are having to make changes to our daily lives, due to the COVID-19 outbreak. While we are mindful of the uncertainty that our students face, communication and outreach are important. As work and studies continue at our universities, we must quickly adopt new approaches. Bifröst University has offered distance learning programs for over 20 years now.
In a one-hour webinar, we want to invite our colleagues to hear what our teaching and tech support staff can share, in three short segments, followed by a Q&A session. Headline topics are
Teaching Online as a temporary measure
Ways to enrich content and engage students in a Blended Learning environment
Using Virtual Classrooms to allow students to interact remotely
Managing Technical Support and ICT tools available
This Friday, March 27th, at 11 GMT (12:00 CET)
Three teachers who all have 10-20 years of experience of teaching online, in blended or distance learning format for a wide range of subjects
Jón Freyr Jóhannsson, adjunct professor. Subjects: Mathematics, Informatics, Project management
Haraldur Daði Ragnarsson, adjunct professor. Subjects: Strategic Management, Leadership, Marketing
Ragnar Már Vilhjálmsson, adjunct professor. Subjects: Marketing, Consumer Theory, Market Research
And the for management and administration of all programs of Bifröst University, training for Teachers, IT support and more
Dagný Kristinsdóttir, director of academic services
Teitur Erlingsson, director of communications
Access the Webinar through Microsoft Teams. Participation is free of charge, and you are most welcome to share the link with your colleagues who might be interested.