Sources: https://www.cnbc.com/2019/04/03/self-made-billionaire-spanx-founder-sara-blakely-sold-fax-machines-before-making-it-big.html ; https://www.spanx.com/about-us
One of the most important traits of entrepreneurs is the ability to embrace failure; this reflection is the main ingredient of Sara Blakely's success. This second edition of ifempower "Inspirational Stories" will tell the story of the founder of 'SPANX', who was crowned the youngest self-founded female billionaire in 2012 by Forbes.
Initially, during her younger years, she always wanted to embody her dad, the idol of her life. She desired to follow the footsteps of her father who was a trial attorney.  She took part in various debating competitions during her high school years. Eventually, she completed her university studies with a major in legal communication.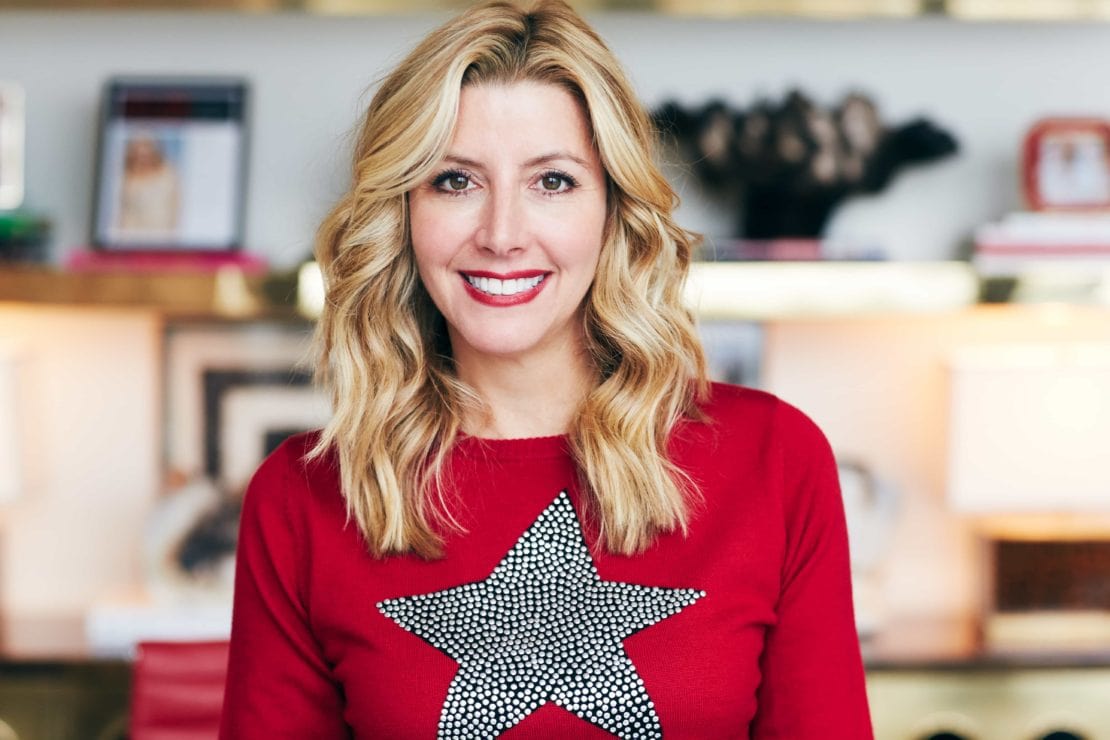 Sara Blakely tried different life paths before focusing on entrepreneurship
Much like her peers who aspired to be a trial attorney, she continued her path by taking LSAT. She didn't pass her first LSAT. She explained how she was very devastated with the results, yet persisted in realising her dream. In achieving this dream, she decided to enroll in a preparation course. She studied really hard, yet ended up achieving just one point below the passing grade.
Turning to the next page of her life, she decided to start her career at the happiest place on Earth. She had this strong calling in her mind to drive and work at the Disney World as 'Goofy the Dog' cast. She, however, soon found out that Disney World only auditioned people for the character roles occasionally from season to season. She ended up working at Epcot rides, wearing the brown polyester spacesuit and put people on the rides in the Theme Park. When the time came for her to try wearing the Goofy costume, she found out that she was too short to wear the costume. Because of this, they offered her to be a chipmunk, a role that she eventually never did at the Theme Park.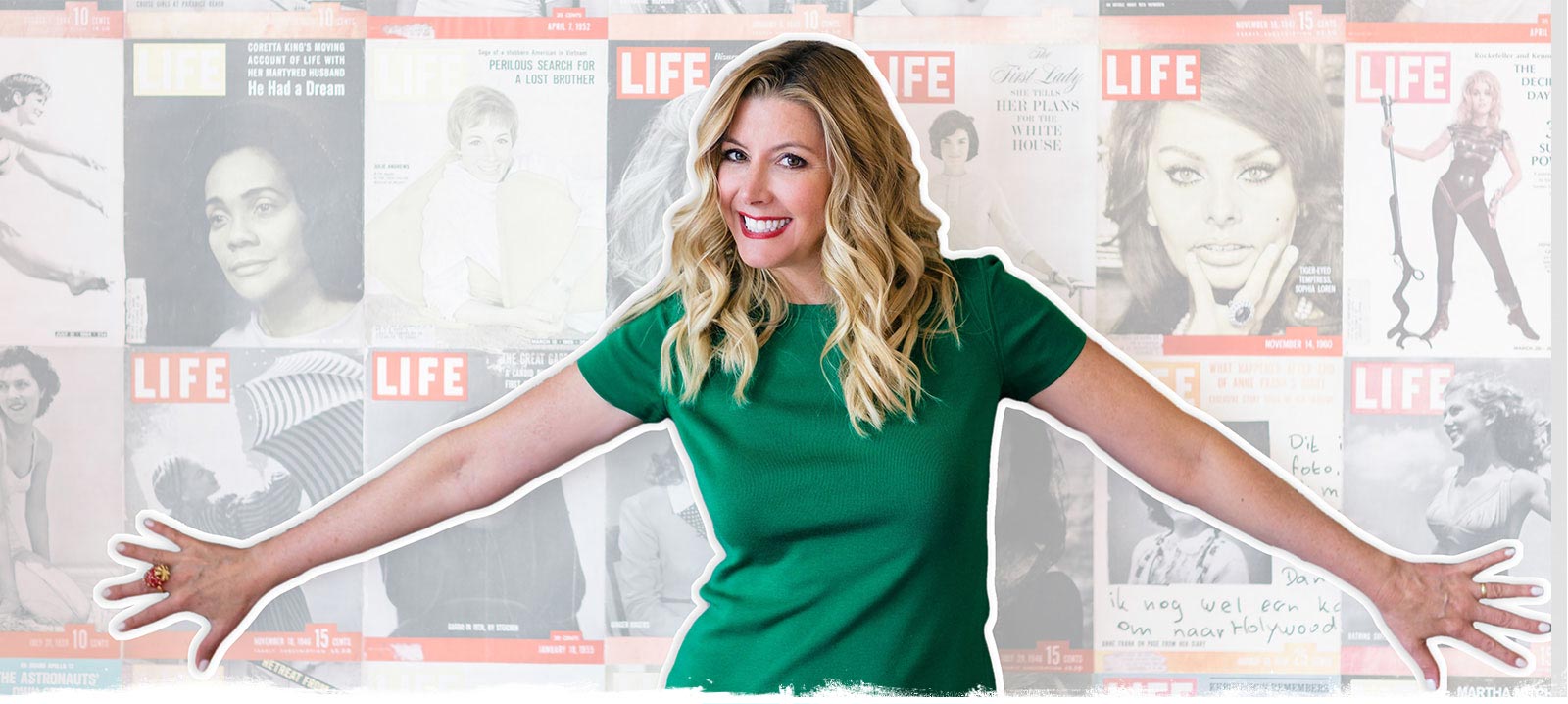 "It all started with a pair of pantyhose, some scissors and a bright idea." Sara Blakely
Her career life is continued with her role as a saleswoman in a local company, her job was to sell fax machines manually from door to door. She described the company as a company that would hire anyone. Her initial days in the fax company were challenging. She was given a phone book and her assigned zip codes; from which she was told to sell without any further information of potential buyers for the fax machines.
She had spent 7 years selling for the company; she had to wake up early every day at 08.00 am in the morning and working until 5.00 pm in the evening. Throughout her career, she had many doors shut on her face. Her work also required her to drive around cold-calling around the clock. She often saw her business card ripped apart on every other week. On top of it, she also experienced several police escorts out of buildings.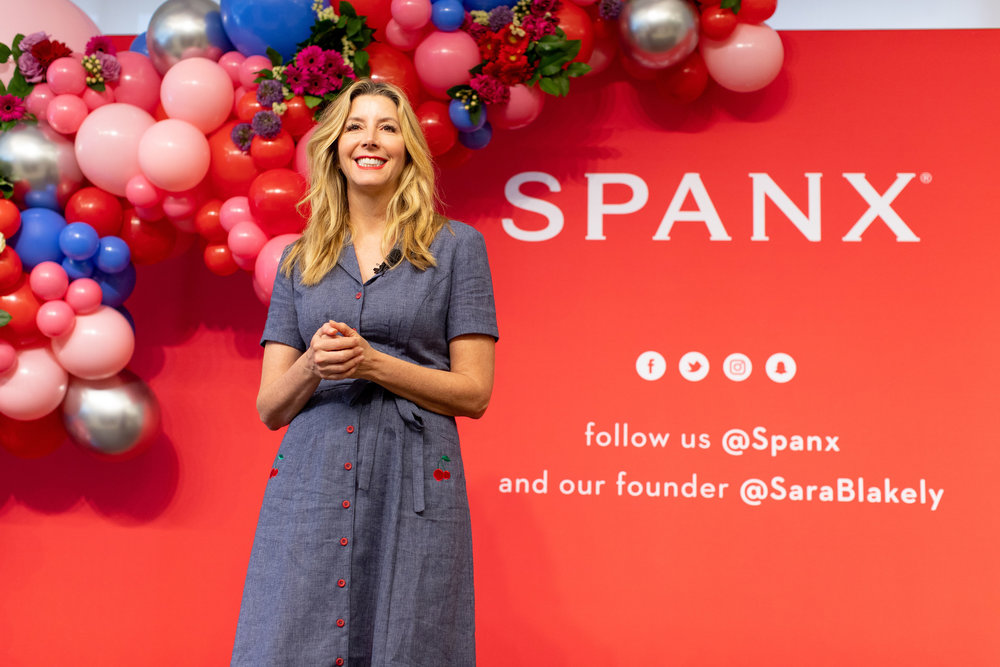 Sara and her successful brand
She, however, never allowed herself to wallow in self-pity and concentrated her energy in finding out her true life desire. She realised that she was good at selling and she eventually wanted to be an entrepreneur. She came to this conclusion, rather than selling fax machines; she'd like it very much selling something that she created and really care about.
Serendipity comes unexpectedly. Sara Blakely was getting ready for a party when she realized she didn't have the right undergarment to provide a smooth look under white pants. Armed with scissors and sheer genius, she cut the feet off her control top pantyhose and the SPANX revolution began! With a focus on solving wardrobe woes, the SPANX brand has grown to offer bras, underwear, leggings, active and more. SPANX has secured its place in women's hearts and in pop-culture with daily mentions everywhere from CNN to SNL.
In March of 2012, Founder Sara was named the world's youngest, self-made female billionaire by Forbes Magazine and one of TIME's 100 Most Influential People. Headquartered in Atlanta, GA and opening retail shops across the United States, SPANX can now be found worldwide in more than 50 countries. In addition to keeping butts covered from Savannah to Singapore, SPANX also shapes the world by focusing on our mission: To help women feel great about themselves and their potential.
Wanting to give back to the community, Sara donates $5 million directly to female entrepreneurs to help their business, families and employees. Read more about The Red Backpack Fund.
Ifempower loves such an inspiring story from female entrepreneurs all over the world! Follow us also on LinkedIn, Facebook, Instagram or Twitter. In case you have any question or idea how to build synergies, do not hesitate to contact us via the project website.