The first intellectual output of ifempower is an in-depth research focusing on female entrepreneurs in 7 European countries (Austria, Romania, Germany, Hungary, Iceland, Spain and Portugal). The research was led by Réka Geambasu, senior research fellow at HÉTFA.
The paper 'Women entrepreneurs in Europe: challenges, strategies and policies' is a qualitative research conducted at the beginning of the project with the aim to explore and understand the realities and meanings of female entrepreneurship in today's Europe. It focuses on the motivations, challenges faced and coping strategies developed by women entrepreneurs, as well as on the interpretations they offered concerning their roles and social status.
The paper is based on more than 80 interviews and 3 focus groups interviews carried out with female entrepreneurs and related stakeholders throughout the 7 partner countries of ifempower. Experiences shared are not only interesting, but makes you start to think more 'openly' on issues you might never took care of before. Download the paper in the link below.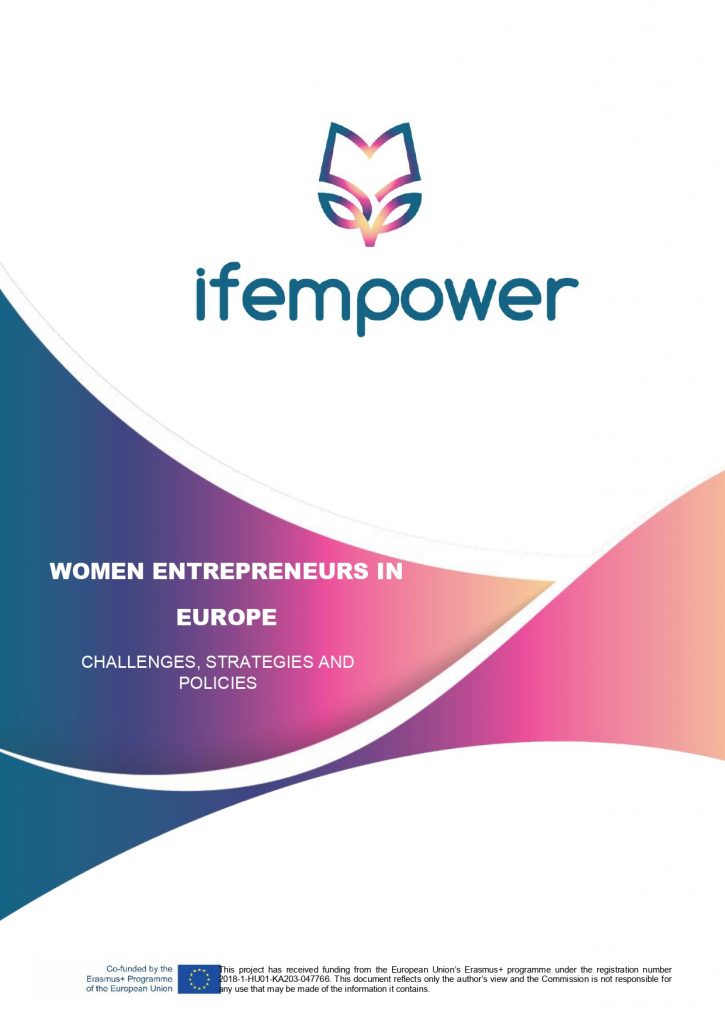 ---
Apart from this, now there is a possibility to join a project meeting, since the first multiplier event of ifempower will be held on 11 September 2019 in Seville, Spain. The event 'How to capture the entrepreneurial potential of women? – Best practices and possible synergies in the field of entrepreneurship' aims to discover possible synergies between the project and another similar projects, initiatives.
The registration is now open! Get yourself a seat in Seville through filling this registration form until 25 June 2019.
---
In case you are interested in further details about the project, stay tuned for our regular updates of the activities at ifempower.eu. You may also follow the project on LinkedIn, Facebook, Instagram or Twitter!
In case you have any question or idea how to build synergies, do not hesitate to contact us via the project website or internationaloffice@hetfa.hu.